Report on Afya Bora Meeting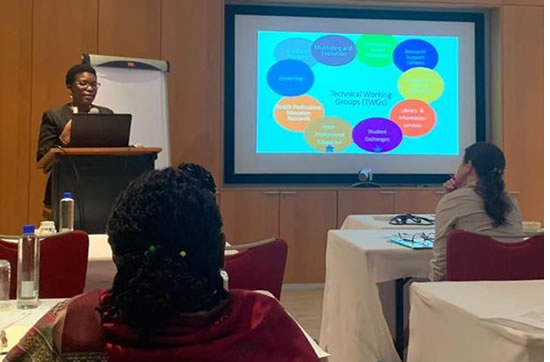 Nairobi Kenya, 31st May & 1st June 2019.
The Afya Bora Consortium invited AFREhealth to speak at the Mid-Fellowship Meeting for the Afya Bora Consortium Fellowship in Global Health Leadership which is supported by the U.S. Health Resources and Services Administration (HRSA) and PEPFAR. The meeting was held in Nairobi, Kenya at the Fairview Hotel on May 31st and June 1st, 2019 and Prof. Elsie Kiguli-Malwadde, AFREhealth Secretary represented AFREhealth. It was a delight to represent AFREhealth at this meeting and tell them about the AFREhealth activities and vision for Africa.