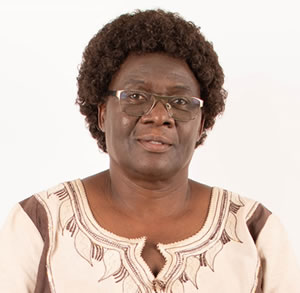 Dear AFREhealth Colleague,
It gives me great pleasure to reach out to you as we near the end of the year 2021 and prepare to enter a new year. At this time of the year, our thoughts turn gratefully to those who have made our success possible. We appreciate your support and participation in AFREhealth activities throughout the year.
Despite the challenges of a worldwide pandemic, we have continued to implement our activities through virtual platforms and continued to forge key partnerships to enhance AFREhealth visibility.
For the first time, this year, AFREhealth symposium was held successfully on virtual platform which was well attended. AFREhealth also held its first Annual General Meeting . We appreciate your support and participation.
We also continued to hold our webinars on diverse issues on health education, research and service. 2022 promises to be even more exciting as we have planned to hold high level webinars on service delivery, quality improvement; education and health policy. We invite you to send webinar proposals to the Secretariat for facilitation.
To strengthen student involvement in AFREhealth, an AFREhealth Student Chapter has been created. Interim Officers have been appointed to develop the structures and suggest activities for the Chapter. Updates on their activities will be shared with members in due course.
AFREhealth continues to grow and expand its membership. We encourage you to complete payment of membership fees and continue to actively participate in our programs.
We begin the new year with the implementation of a new Five-year Strategic Plan with the theme "Advancing scalable solutions and pan-African leadership to improve interprofessional health workforce, health services, and health outcomes across Africa through targeted focus on technical excellence, strategic development, and organizational sustainability". The success of this plan greatly depends on each and everyone of us. I therefore call on you to show keen interest in the activities and be actively involved in the implementation in whatever way you can.
We are hopeful for an opportunity to meet in-person in 2022 and look forward to your continued partnership as an important AFREhealth member. I encourage you to get vaccinated if you have not had your jab yet.
In this festive season, remember to stay safe and observe all COVID-19 Protocols.
I wish you a happy and prosperous new year!