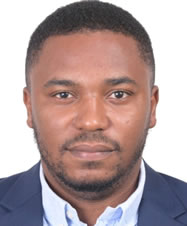 Roger, holds a degree in Information Technology and a Master of Science in management Information Systems and other digital certifications. He has worked in Abu Dhabi (UAE) as an eLearning Administrator and I.T Support. Whiles working in Abu Dhabi, He managed various school management systems and trained teachers, students and parents on using the system.
He has also worked in the area of behavioral change as an MIS administrator on a UNICEF and Government of Ghana project on child protection, where he administered and trained stakeholders across the country on using the system to facilitate real time reporting on the use of child protection resources.
On this project he worked with M&E officer to identify indicators and collate all relevant indicators needed to measure the efficacy of the projects. He trained over 120 districts across the 16 regions, with officers from Department of community development and social welfare, NCCE, Ghana Education Service, Ghana Health Service and faith based Organizations. He made the information system easier for all stakeholders to use and reporting timely, thus the success of the projects.
He has extensive knowledge in Content Management System, Cloud Computing, I.T support and Digital transformation.
Roger is currently working as an LMS administrator to maintain, manage and provide support to all authenticated users of the AFREhealth LMS