Chabuca Sunza Antonio - Lurio University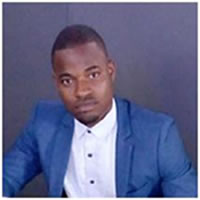 My name is Chabuca Sunza Antonio. I am now a Pharmacist but during IPE Virtual Elective Program experience I was still a student. The institution where I attended the course is Universidade Lurio (Lurio University) Health Science Faculty.
At Health Science Faculty, I was doing pharmacy science. What motivated me to join the IPE Virtual Elective Program was the the fact that its goals were the same as mine; which is to prepare health professional students with the knowledge, skills and attitudes necessary for collaborative interprofessional practice. This was my unique opportunity to join the group that aimed to develop skills and attitudes which are really necessary for the deep collaborative interprofessional practice.