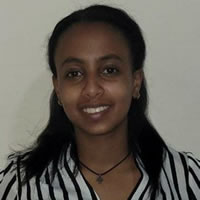 Name: Yordanos Ejigu
Institution: Debre Tabor University
Course: Medical Student
Motivation: I am the type of person that is always eager to learn new things, to network with new people and always involved in extracurricular activities. When I heard that my school was eligible for the GEMx programs, I was really interested and applied to the programs immediately and thankfully I was accepted.
Lessons learnt
-Leading and working with a team.
-Networked with good and inspiring people.
-Learnt about GEMx, ECFMG, FAIMER Africa Programs.
-Working and meeting online as our country was in a war and we had to leave our school and were not able to meet in person to do our assignments.
Plans on moving forward....
I aspire to become an ambassador of GEMx programs for my school.