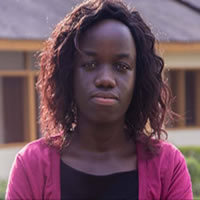 Name: Samantha Katsande
Name of institution: Kwame Nkrumah University of Science and Technology
Program of study: BSc Medical Imaging (Sonography)
Motivation for joining/attending the program:
As a student in the Faculty of Allied Health Sciences we rarely get to interact with students from other faculties under the College of Health Sciences. The GEMx exchange program provided a platform to learn and exchange ideas with fellow students in the medical sciences. My motivation to join the program was the opportunity that it created to network and learn from fellow students and facilitators from another institution and country.
Key lessons learnt:
Collaborative efforts of professionals in the medical sector leads to patient-oriented care. Teamwork in health care reduces total costs incurred by patients whilst ensuring patients receive the best services.
There is need for implementation of programs that support interprofessional education amongst students in the health sciences in order to promote behavioral change