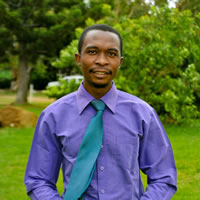 My name is Leonel Gumbi studying pharmacy at the University of Zimbabwe.
The motivation to attend the IPE AFREHealth program was mainly stimulated by the amazing exposure that I had at my local institution when I attended the national STRIPE HIV IPE program. It was quite thrilling for me to engage in such a novel, interactive and inclusive learning experience. Now that an international program was availed, I saw it as an invaluable opportunity to grasp, because I was very sure of the imminent new lessons and experiences. Also, the constant reflection on the growing value of teamwork in health care practice was a stimulant in this regard.
There are two key lessons I learnt through attending this program.
Firstly, I realized that problems can be really complex in health care, and the way each individual perceives the same problem is largely affected by the exposure they have from their discipline. This is key as it permits viewing the problem from as many dimensions as possible, hence leading to a wholistic approach in problem solving depending on the scope of each individual's practice, which translates to improved quality of service and outcomes. More also, complex tasks are completed quicker and easier.
Secondly, through IPE, each student has an appreciation of how their colleagues fit into the whole picture of patient care and how much of a gap remains when one is missing from the team.
Therefore, moving forward I plan to participate and contribute as much as possible in any program that seeks to facilitate IPE at undergraduate level or as collaborative practice at professional level because this is lacking and yet it is an urgent need.