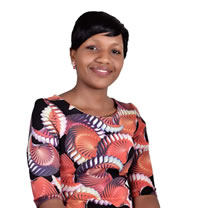 Name: Neumbe Irene Mildred
Name of host institution: Busitema University Faculty of Health Sciences
Course: Bachelor of Science in Nursing
Motivation for joining/attending the program:
I had interest in the concept of multidrug resistance which has become a global public health threat and desired to obtain knowledge about how best to solve the problem of antibiotic resistance.
I aspire to make a difference in my community to educate the public about practices that contribute to antibiotic resistance, for example, use of antibiotics in treating infections in hens, poor disposal of pharmaceutical waste, self medication with antibiotics.
Key lessons learnt/ plans moving forward
Antibiotic resistance is a serious threat, drug resistant microorganisms arise from our environment. There is need for inter-sectoral collaboration and professional teamwork to fight the threat.
Whereas over prescription and wrong prescription of broad-spectrum antibiotics seem to be the only prescription errors, many more exist such as unnecessary combination therapy of antibiotics, wrong choice, wrong dose and delayed administration of antibiotics. All cadres of health workers have a role to play in eradicating these errors.