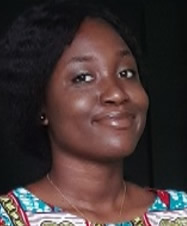 Barbara Ama Pokuaa Appiah graduated from the Kwame Nkrumah University of Science and Technology in 2019, with a Bachelor's degree in Business Administration-Banking and Finance. Barbara carried out her student dissertation to explore the impact of external debt on the economic growth of Ghana.
She has previously served the Ghana Grid Company from 2017 to 2018 as an Assistant Treasurer in the Finance Department. By virtue of her positive work attitude, good interpersonal relationship, loyalty and dedication to work, she was given the opportunity to serve again at the Payroll Department for another year in the same company. Barbara is a goal getter, result oriented a well-organized person who seeks to make a positive impact in all endeavours.
Barbara loves to give back to her community. She once mobilized the youth to undertake communal labor in a clean-up to improve the sanity of her community for the well-being of its inhabitants. She likes to read to learn, research, and explore.